I saw this on twitter earlier, and I was shocked that this actually appears in the Independent Newspaper and is still available.
By Terence Blacker Mon May 3rd 2010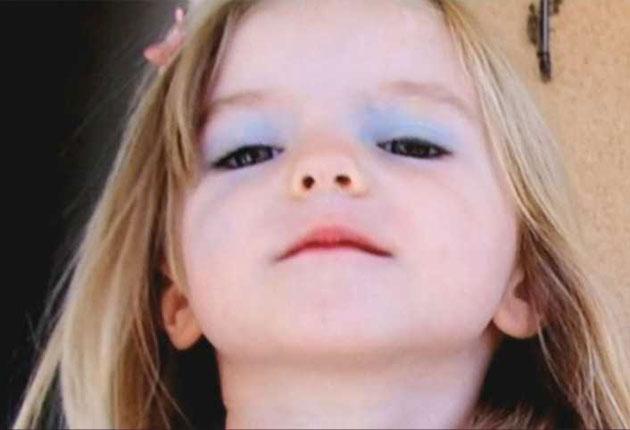 Can the McCanns be thinking straight?
Three years have passed since the disappearance of Madeleine McCann and her parents are determined that the search for her should not slip out of the world's headlines. To keep the story alive, they have just released a moody video, complete with a musical soundtrack, which includes a photograph of the three-year-old wearing make-up and gazing into the camera. It is that image which, predictably, has featured in the media,
It seems a bizarre and unsettling development. Clearly, Kate and Gerry McCann have been living through a nightmare of unimaginable horror and perhaps, even after three years, they are not thinking straight. If so, someone should surely have pointed out to them that, in a case over which paedophilia casts an obvious shadow, it looks downright weird when a photograph which has the effect of sexualising the missing child becomes part of the campaign to find her.
Obviously, the make-up game and the photograph were innocent at the time but, when the private picture is released into the public domain in these circumstances, something altogether nastier kicks in.
What was the point of this exercise, apart from getting more news coverage? At a time when there is justified concern over Primark selling Little Miss Naughty padded bras for eight-year-olds and allegations that Playboy brands are being aimed at the primary school market, the circulation of this can only feed prurience of the very worst kind.
Maybe it was a misjudgement, but it confirms a niggling sense that the McCanns' publicity–at-all-costs campaign has seriously lost its way.
http://www.independent.co.uk/voices/commentators/terence-blacker/terence-blacker-depressing-clich-s-sadly-perpetuated-1961380.html
_________________
Sometimes you will never know the true value of a moment until it becomes a memory.......... Dr Seuss

candyfloss

Admin




Posts

: 12484


Join date

: 2014-08-18


Age

: 67



---
Permissions in this forum:
You
cannot
reply to topics in this forum